FIRM HISTORY
The Serkland Law Firm was founded in 1888. The firm's first office was located in Sheldon, North Dakota. The office was moved to Fargo in 1903 by partners, Edmund Pierce and B.G. Tenneson.
The firm's namesake is Chester J. Serkland (1906-1996). He graduated from Concordia College and from the University of Denver School of Law in 1934, and was engaged in the private practice of law until 1944. Upon his retirement from service in the U.S. Navy in 1946 he became affiliated with Cupler, Stambaugh & Tenneson and on January 1, 1948, he became a partner. In recognition of his distinguished legal career the firm was renamed in his honor on August 19, 1999.
A few former shareholders of the firm left the private practice of law to undertake other challenging careers in the legal profession. In 1945, Lynn U. Stambaugh was appointed director of the United States Export-Import Bank in Washington, D.C. In 1956, James E. Leahy became a trust officer and later a professor of law at California Western School of Law in San Diego, California. He authored several books concerning the United States Supreme Court and the United States Constitution. In 1979, Lawrence A. Leclerc, Jr. was appointed by Governor Arthur Link to serve as District Court Judge for the East Central Judicial District of North Dakota. In 1998, Paul F. Richard became legal counsel for MeritCare Health System (known today as Sanford Health) and later became President of Sanford Medical Center in Fargo.
AREAS OF LAW
The Serkland Law Firm has provided quality legal services for clients in North Dakota and Minnesota since 1888. We focus on certain areas of law to best serve our clients:
Arbitration and Mediation
Banking & Creditors' Rights
Business Law
Civil Litigation
Commercial Litigation
Construction Law
Corporate, LLC, LLP Law
Divorce & Family Law
Employment/Labor Law
Estate Planning/Probate/Elder Law
Insurance Law
Oil and Gas Law
Personal Injury
Professional Malpractice/Negligence
Professional Disciplinary Defense
Public School Law
Real Estate
Tax Law
Our team is licensed to practice in North Dakota and Minnesota.
We may not be biggest law firm in the area – and we like it that way. We remain small by design in order to allow our attorneys to truly get to know our clients and understand how to best meet their needs. With our broad range of experience, we provide superior, personalized legal services to our clients in a manner that is both efficient and cost-effective.
Whatever reason brings you to our office, you can be assured that our attorneys are experienced and talented. We encourage our clients to stay in close contact with us, which is why we are available evenings and weekends by appointment to answer questions or address any concerns you may have regarding your case. If you are unable to come to our office, our attorneys can be available to make home and hospital visits.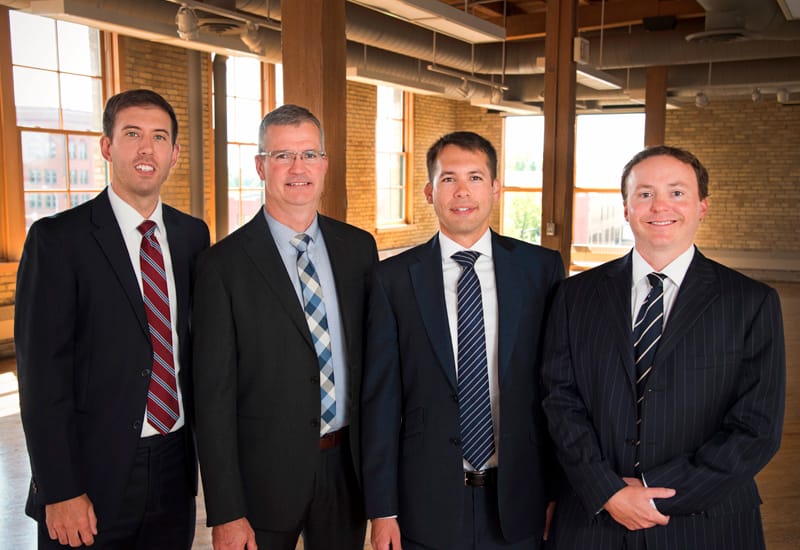 Serkland's paralegals make all the difference. They are the reason our clients trust us and have remained with us through the years.